Furnace & Duct Cleaning Services
Cleaning the Air You Breathe | Since 1984
Complete HVAC System Cleaning
Heating, Venting & Air Conditioning
Klean King Vac Services
The quality of the air in your home plays a central role in your family's well-being.
Just as inhaling toxins from the outside environment is hazardous, constantly breathing unclean, indoor air can take a toll on your health.
In Saskatchewan, we live in a temperature-controlled environment year-round. Air conditioning to keep cool in our hot summers and forced air heat or fireplaces to stay warm in our bitter winters.
The potential for exposure to allergens, dust mites, mold, mildew, and other harmful particles is very high. To help mitigate your exposure and maintain the efficiency of your HVAC system, regular duct cleaning is a necessity.
At KleanKing pride ourselves in providing the latest technology available to our customers.
Air Duct cleaners all over the world agree that the "scrubbing" method is one of the most revolutionary duct cleaning methods around. KleanKing provides this "scrubbing" method using our Skipper and Scorpion systems.
Your HVAC system will be placed under negative pressure using one of our high-powered vacuum trucks, which produces 16,000 CFM (cubic feet per minute) @21 inches static pressure (the amount of lift).
This places your ductwork under extreme suction. The onboard compressor provides 250 psi at 23.5 CFM compressed air continuously, which is used in the cleaning process.
Using air pressure, the dust and debris are loosened and suctioned out to our truck. A specially made rubber whip is then inserted into each individual duct and rapidly sweeps around the ductwork interior scrubbing all the fine dust into the suction.
The benefit of these systems versus a traditional rotary brush system is that they will not damage the insulation within the ducts, but will allow for a scrubbing technique that will remove all the contaminants from the insulation.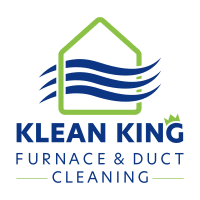 AIR CONDITIONING
COIL CLEANING CUSTOMER SATISFACTION
FOLLOW UP
How is a Furnace & Ductwork Cleaned?
Our 4 Step Process with 10 Point Inspection
OUR 10 POINT INSPECTION PROCESS INCLUDES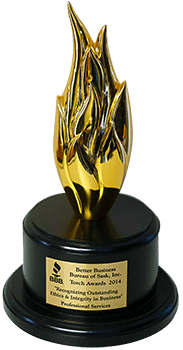 Why Choose Klean King to clean your HVAC?
Keeping your furnace, ductwork, air-purification systems and filters clean helps with your family health. We have been cleaning homes' HVAC systems since 1984.
We have over 35 years of experience
Our teams are experts and QUACDA certified
Klean King Vac. is Insured & Bonded
Offer the "It's not clean until you say it's clean" Guarantee Established in 1984. Klean King Furnace & Duct Cleaning is one of Regina's oldest furnace and duct cleaning companies.
Proudly serving Regina and surrounding communities for over 35 years.
Regina Furnace Cleaning
We can clean:
Your Furnace
All Duct Work
Floor Registers
Cold Air Return Grills
Air Filtration Systems
Dryer Vents