Careers with Us
Klean King Furnace & Duct Cleaning
Klean King Furnace & Duct Cleaning
Professional furnace cleaning services
Residential, Commercial & Industrial
Klean King is proud to be one of Regina's most experienced furnace and duct cleaning companies. With over 35 years of experience.
Regina's most experienced furnace & duct cleaning company is hiring!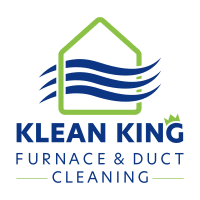 Current Careers Available
Full-Time Service Technician
We are looking for energetic hard working, reliable full-time Service Technicians.
Job duties would include:
cleaning the furnace and ducts,
minor servicing of the furnace,
providing the highest quality customer service.
Applicant must be:
physically fit and
possess a valid Class 5 driver's licence
Training is provided.
HOW TO APPLY
Please use the form below to apply online.
Resumes can be mailed to or dropped off at our location. We are located at:
Klean King Vac Ltd.
1322 Broder Street
Regina, SK S4N 3R5
View Map Established in 1984. Klean King Furnace & Duct Cleaning is one of Regina's oldest furnace and duct cleaning companies.
Proudly serving Regina and surrounding communities for over 35 years.
Regina Furnace Cleaning
We can clean:
Your Furnace
All Duct Work
Floor Registers
Cold Air Return Grills
Air Filtration Systems
Dryer Vents