Commercial & Industrial HVAC Cleaning
Cleaning the Air Your Staff & Customers Breathe
COMMERCIAL & INDUSTRIAL HVAC CLEANING
Certified Duct Cleaning Experts in Regina
Commercial and Industrial buildings require a regular furnace and duct cleaning. To maintain healthy indoor air quality and to prevent serious air quality issues that can cause adverse health effects to occupants. Such as headaches, sinus congestion or worse.
Building and property managers need to take into account the amount of time people are working in these buildings. Poor air quality can lead to a  broad range of health problems. The environment needs to be safe for both "healthy" individuals as well as those with compromised health concerns such as asthma, COPD and allergies.
Clean HVAC systems also put less stress on the system's components, leading to increased longevity and a lower total cost of maintenance.
Complete and regular cleaning of the furnace and duct system helps to ensure that the indoor air quality is maintained. Ensuring a healthy and productive environment for all occupants.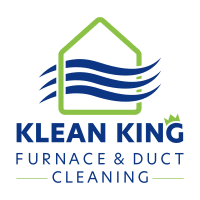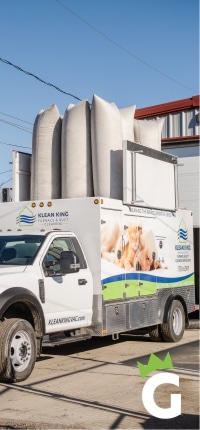 Why Choose Klean King Furnace & Duct Cleaning
Klean King is a NADCA and QUADCA certified contractor with over 35 years of experience cleaning furnace and duct cleaning systems.
Our friendly staff will coordinate and schedule the cleaning services you require, and our trained and certified technicians will show up on time and deliver a complete cleaning for your business.
Klean King Furnace & Duct Cleaning are insured and bonded. With over  35 years of experience across a broad range of building and equipment types.
Our state-of-the-art trucks are fully equipped to properly clean larger ventilation systems in industrial and commercial buildings, including high-rise buildings.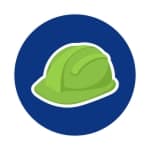 Warehouses
With materials being moved around constantly, warehouse spaces with unit heaters or forced air systems require regular cleaning and maintenance to ensure safe working conditions and maximum durability and efficiency of the HVAC systems.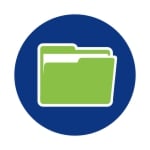 Offices
Whether you are in a ground level, low rise or high rise, many office systems have recirculating air systems that require regular cleaning and maintenance to ensure clean air in public and office spaces.
Regular furnace and duct cleaning contribute to a healthy and safe office environment which leads to less sick time and happier, healthier employees.
Hospitals & Clinics
We are trained and certified to clean these advanced air systems, ensuring that critical environments have clean air systems, contributing to the health and safety of everybody in the building.
Klean King Furnace & Duct Cleaning also cleans furnace and duct systems for:
Schools
Day-cares
Seniors Homes & Retirement Homes
High Rise Buildings
Rental Properties
Auto Dealerships
Townhouses, Homes & Condos
Retail Stores
Grocery Stores
Request a Quote or Book your Commercial Business for an HVAC Cleaning with Klean King! Established in 1984. Klean King Furnace & Duct Cleaning is one of Regina's oldest furnace and duct cleaning companies.
Proudly serving Regina and surrounding communities for over 35 years.
Regina Furnace Cleaning
We can clean:
Your Furnace
All Duct Work
Floor Registers
Cold Air Return Grills
Air Filtration Systems
Dryer Vents